DSLR cameras such as Canon 5D Mk3 and Nikon don't work exactly like a moving picture camera. They are stills cameras that happen to have a feature to record a sequence of video. As a stills camera they work really well and make great images, yet when it comes to shooting anything more than a few movie clips they all have flaws in operation.
Whilst these limitations are not impossible to overcome, they can become significant tiresome issues when shooting for extended periods. I examine the reasons behind shooting on a DSLR, and the reasons not to, also.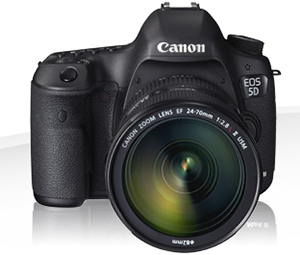 The ergonomics and functions of DSLR cameras can often hinder the smooth operation and camera movement possibilities for the filmmaker.
Lenses for cinematography are designed differently than for stills use.
It's better to know and examine this now than before you get on set shooting.
Monitoring on location and on set is a potential issue-with the small LCD screen needing some assistance.
Moire and aliasing is also a potential for annoyance.
Rolling shutter syndrome is also and issue to cause many problems.
There are cameras available now that are less expensive and do a much better job of helping filmmakers, they still have the large sensor cinema "look," yet have better ergonomics, monitoring, lens choice, better dynamic range and resolution, and have more functions to support filmmakers. I will explore that as well.
What This Webinar Will Cover:
Why use a DSLR? Is it the right tool for the job?
What are you going to do with the camera?
Is it the right tool for the job, or just what you have available?
Is it a commercial, documentary or a movie cinema projection?

Benefits –

Cost, size, availability,
Large range of low priced and good quality lenses.
Large sensor, low noise
Low d.o.f – cinematic "look" and feel.
Can blend with a crowd- doesn't draw attention.
Has grid overlay if needed, and electronic level.
Small for use with sliders-camera movement.
Is a smaller mirrorless camera shooting 4K like the new Full frame Sony A7s a better solution?