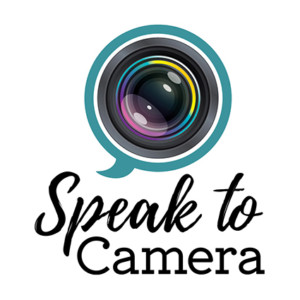 Speak To Camera – Talk To the World

Click Here for my Online course

Speak to Camera is a brand new concept designed by Cinematographer, International speaker and Author John Keedwell. John is the founder of the Epics Academy Ltd
Video is now a vital part of business branding, and the ability to speak to camera to quickly communicate an idea or passion is crucial.
Having a professional looking video is vital, yet often the costs of video production can be prohibitive. We change all that by showing you the techniques the professionals use, yet rarely share. At the Epics Academy we show you techniques the professionals use in making video look and sound great. This will elevate your video to a higher level and make you appeal to more people and keep them engaged until the end of the video.
The idea to teach this came from John keedwell as many people kept saying " I don't like how I look on video " and " I don't sound the same  ". Also, a very common message was "video always makes me look fat". All of these perceptions are easy to explain and understand, and once past these blocks you can deliver your passion and message to your audience, and they will connect with you like never before.
Come and find out how you can communicate to a much larger audience around the World.
John Keedwell
Courses
We use different methods to suit your learning preferences
Online courses – You can learn at your own pace
Learning preferences – Video, Audio files to leasrn whilst you travel, webinars, download and print files
Live group workshops – When you want practical and experience.
Membership site – For ongoing updates and current information to be used
Elite Level 1-1 Personal Service – When you want a bespoke individual service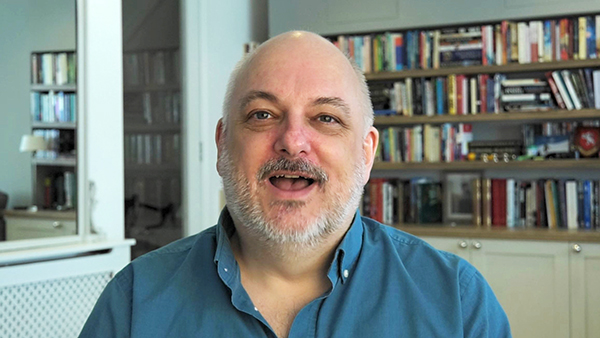 What You Will Learn:
Self-Perception – Why You are ALWAYS different to how others see you
How to overcome nerves-use the EPICS F.A.C.E. ™ techniques to overcome
Understand WHY you are nervous when you speak to camera
Easily conquer those fears
Why talking on stage is different to camera – Know the differences
How to use lighting to accentuate your best features and conceal your worst
Learn how to look like a movie star on camera
Sound recording techniques to record quality sound
How to write a script you can easily express yourself
How to structure your video so you don't need to remember long scripts
How to re-purpose the videos for many different markets.
How to communicate your ideas and Vision to the World!
Help many more people with your knowledge
How to use video to make greater contacts
Grow your business
Make many more quality sales.
…and much more…
We Will Show You:
Knowledge of little-known professional camera techniques
How to record professional looking videos regularly without the need to hire.
Use video equipment you probably already have.
What to buy – And what NOT to buy
How to achieve GREAT video results really quickly
How to take control of your nerves
How to create a powerful state for yourself you can use
Control your visual style of delivery to camera
How to enhance your image using EPICS M.O.V.I.E.™ techniques
Become extremely confident on camera
Get your message around the world 24 / 7
How the camera loves you – when you love the camera
Many techniques developed in recording over 1,000 + broadcast interviews.
Click Here for my Online course

Can I Now Ask You 2 Questions?
Do you have knowledge able to solve problems for other people?
Do you have a valuable message to share?
Then it is your duty to share your knowledge ! The knowledge and experience you have can solve other peoples problems. They will pay to to do so. What are you waiting for?
It means you can also get paid extremely well for doing something you already know and love.
If sharing your message means speaking  to a video camera?
Hmmm. How would you feel? Anxious and hesitant?
Let me guess….
You don't like how you look or sound on videos? You feel video makes you look heavier than real life….
Does that sound familiar?
Don't worry, you are really not alone. I can quickly help you overcome those issues.
Speaking to a video camera is a vital skill you need to learn in todays crowded marketplace.
A spoken video will make you shine above the rest and massively elevate your credibility.
However – a badly produced video will instantly damage your credibility
To get professional looking videos you need to know the tricks professionals use.
Sadly most people don't know the techniques. They think they know how to speak to camera and make a video. That's why their videos don't get watched.
It is also why you now need to learn these simple skills.
Chances are you will have attempted video recording already and found it quite difficult.
Or you are so overwhelmed by the whole idea you don't know where to start.
You may have written a carefully crafted script and you want to remember and speak the words on the page.
Then you may get nervous as it's hard to recall the words properly.
Your mouth gets dry and that messes up what you are saying.
It all takes longer than you thought and then you give up…
You don't do it again because you think it's really hard to do.
However, you will still have extremely valuable skills other people want
They are more than happy to pay you for what you know !
What if I were to help you fully understand the reasons WHY you don't like to see yourself on camera?
What if I can help you eradicate those limiting beliefs and self-doubts?
I can also show you professional broadcast techniques that enable you to appear a fantastic speaker on video?
You will have every viewer transfixed on your every word. They will be clamouring for more.
Courses
We match your learning preferences
·         Online Video course – Learn at your own pace
·         Live workshops – When you prefer the Live experience
·         Individual Service 1-1
There is a variety of methods we supply information to learn.
Video files, sound files if you prefer to listen on the move, written material to read, webinars and more.
As a member you will also get regular access to:
Special webinars
Access to a closed Facebook group
Regular useful information sent to you
Click the button below to find out more

From stills to video, increasing my turnover – thank you John Keedwell!
I'm a photojournalist based here in the UK, I travel all over covering work of NGOs in Africa, India, Nepal, etc. I also shoot, musicians, actors, commercial and corporate interiors and portraits. As a lot of photographers are now, I'm being asked to provide video content……Argh! …..I've been a stills photographer for over 20 years, and the world of video is an unknown territory.
I first came across Epics Vision Academy when I met John Keedwell, the guru(!) at an event at Elstree Studios. I immediately liked him and he explained how easy it is to edit a simple video and how arming myself with a little knowledge will upscale my photography offering 200 fold. He was right!
Many think stills photography is the same as video, yet both need different skills. And with Keedwell it doesn't take long to master some new tricks to get you going. What I REALLY liked about Epics Vision Academy is that it is an online membership course, you feel part of a group but you can learn AT YOUR OWN PACE in YOUR OWN TIME and you can continue to learn and hone your skills as you go. A big plus for freelancers.
John Keedwell makes it easy for anyone (yes, even you!) to understand, starting with the real basics and you can move to the next level at a gradual pace. Covering everything from lighting video (which is different from stills!), controlling the camera (all the knobs and buttons and things), editing (which really sets you apart), which camera (there are a lot and he's used practically all of them!) and more. John Keedwell's teaching has given me much more confidence and knowledge when using a video camera now.
Whatever your reason for wanting to learn about video this is the course for you, at whatever level you are now. You'll see a difference straight away!     Highly recommended.
Vanessa Champion PhD Photojournalist, writer, editor
Director of Dragonfly Communications, a creative agency
Founder of PhotoAid Global
www.vanessachampion.co.uk     info@dragonflycommunications.co.uk   www.photoaid.org.uk
Click Here for my Online course

©2016 Epics AcademyLtd.   All rights reserved.