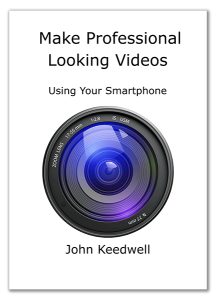 I want to welcome you to the Epics Academy
You're about to discover the secret of how to quickly gain confidence in front of a camera. 
We've created this free information that explains the 7 biggest hurdles every person needing to speak to camera has to overcome.
So, go ahead, put in your name and primary email address, click the orange button right now, and we'll see you on the inside.  Don't Wait on this…

ooooo
---

John Keedwell
Founder and Trainer – Epics Academy Ltd
#speaktocamera
Speak To Camera – Talk To The World
Excellent video content is crucial for any business in 2016. The correct use of video will elevate your business above your competition, and producing a professional looking video helps build trust.
However – People lose trust in you when you have a badly made video.
Your sales and credibility suffer.
If You Are either: An Entrepreneur, A trained speaker, A Small and Medium Sized Business, or work In a large Corporation, you now need the ability to Speak to camera – Talk to the World
Click on the orange "Next step" button  below to find out how we can help you

ooooo
#speaktocamera
Speak To Camera-Talk To The World
Do you have an idea or knowledge you want to share with the world?
Do you find it difficult talking to a video camera?
Many see talking to a video camera as terrifying
I have great news! You are not alone
Even trained stage speakers can find it difficult talking to a video camera, yet it is becoming essential to get your message out  using video in one form or another.