Who Else Wants to be a Better Film Maker?
Let me help you to learn the skills you want to learn
- Fast -
Send Your Message Using The Power of Moving Images
Hello,
I am John Keedwell-GBCT (Guild Of British Camera Technicians),
I am the founder of the Epics Academy based here in London-serving the world in hands on workshops in film making skills.
I set up the Epics Academy after seeing the real need to help many more people develop their film making and video making skills in many areas. I realised when I was writing my book (more of this in a minute) I could help many more people control their camera, lighting and sound on moving pictures by advising of some simple and cost effective tips I have learned over 30 years of my experience.
The Epics Academy is a hands on training designed to help aspiring independent film makers; corporate clients;keen enthusiasts and professional film makers hone their skills and vastly improve their knowledge base in a very short time.
If you are looking to improve your skills using video camera operating, lighting techniques, internet video, You Tube or Vimeo videos, or you have now realised the power of video and need to include video on your website, but don't know where to start you are in the right place now.
To find out more about the courses I offer please click the button below.
This simply takes you to the pages with more details about my background in the film and TV business
- and then on to details of the course to suit you.


google6e9acc18b73fb6e0.html
I often see the frustration many people experience over the control of their camera, lighting, sound and editing.
They find they don't have the practical experience they need to produce the results they want.
They often don't know where to go for advice and to gain quality experience.
If that is you I can certainly help you achieve your desired results.
I have a 30 year experience in TV documentary, Music promos, Interviews, Movies, Commercials, Corporate and High Speed image capture - I have also travelled to over 65 countries and worked in temperatures between -35c(-31F) to +50c (122F). I have driven across the Sahara desert twice in that time.
During this experience I have needed to find solutions to many of the common difficulties whilst on location. In the middle of Africa there isnt a phone to call someone up to deliver a new camera, for example.
In other times have often needed to set up and light many thousands of interviews with celebrities, politicians and royalty, often with very little time. I therefore had to think and move quickly, yet still get a great looking end result whilst making the subject look fabulous and keep them relaxed.
Some people think shooting moving pictures is easy, and it can be if you know what you are doing, yet it is a skill developed over many years to make it look easy.
I have now condensed that wealth of experience into my book, and also hands on courses of personal tuition, home study downloads and also DVD's. I now help you optimise your video productions for business use and teach the skills of lighting and camera craft.
I help you make your video work for you and ensure you don't suffer the pain of working it out for yourself and making expensive mistakes.
Let me show you how to produce videos like these for yourself.
Click On the Picture to Play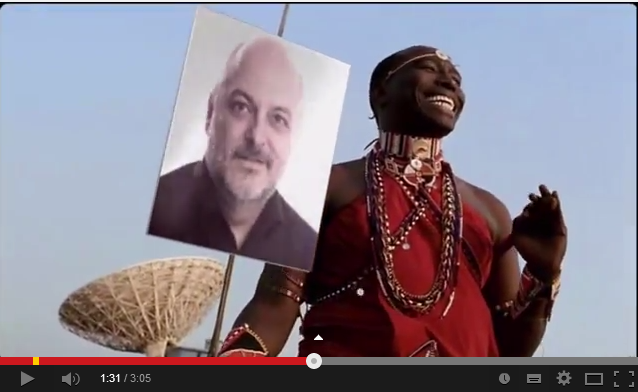 A little about my background