Get In Touch
Tel : +44 (0)203 773 1529
Hi, John Keedwell here,
Welcome to the Epics Academy and The Speak To Camera™ courses.
You are one step away from becoming no.1 in your field.
How does that sound?
I will show you how I can help
Quickly gain confidence in front of a video camera.
Take your knowledge to help others around the world
Make yourself visible to a huge world audience
Gain more clients
Work with clients you select
Monetize your knowledge
#speaktocamera
https://s3.eu-west-2.amazonaws.com/jkpdfbrochures/SPEAKTOCAMERA-8+page+v3+web.pdf
Why Video Could Be BAD For YOUR Brand
You can actually damage your business by using BAD video
I know this because I have seen people lose £1,000's in 3 minutes because of poor video quality.
I see it every day, people using video for "business" yet they have not taken the time to find out how to make it look and sound great.
You wouldn't jump in a car with no instruction or previous training, so why do some people think they are expert video makers with no training at all? Because the smartphone in your pocket is technically capable of creating extremely good high-quality pictures, it doesn't mean waving it around randomly will create great video.
Far from it, it will alienate your audience, and the funny thing is, you won't even know they have been looking for your service, they will take a look, decide it's amateur-looking, and move on to a professional looking website. I know that is true as I have seen it happen and I even do it myself!
The Facebook Live is a great tool to connect, yet many users are creating videos that are breaking the many rules of film and TV, without knowing what the rules are! It's sometimes OK to break rules if you know what you are doing, Quentin Tarantino does it, Stanley Kubrick did, and many others.. yet we are not Tarantino or Kubrick!
Speak To Camera-Talk To The World™
Let me guess…
Don't you like the way you look or sound on video?
Because of this, you don't use video to promote you or your brand? You come up with excuses like " Nobody wants to hear what I say" and " I am not important"
Well, actually they DO want to know what you know. The World is full of people wanting to pay you for your information and expertise. You have a "Message for Millions™" waiting to get out. You can actually help change countless other people's lives if they knew what you knew.. yet…you are not getting that message to them. .. just because you don't currently like the way you look and sound on video.
The Great News
This is extremely common and can all be understood.
There are really simple, low-cost ways to nail your message in a video that gets you noticed for all the right reasons.
Does that sound like something you are looking for?
Great. That tells me you have a story to share.
I'd love to hear it. So will many others around the World.
Let's see where it will take you
Speak To Camera – Talk To The World
Click on the menu at top of page to find out more
 John Keedwell
Founder and Content – Epics Academy Ltd
Do you have an idea or passion you want to share with the world?
Do you find it difficult talking to a video camera?
I Have Great News, You Are Not Alone !
Would you like quality clients to constantly want to work with YOU?
Would you like more time and also more money?
Would you like clients around the World you would never meet otherwise?
Then you need to be making videos and speaking to the camera. Let's see how we can best help you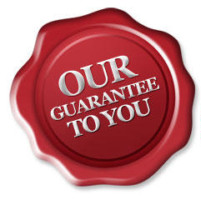 ooooo
©2017 Epics Academy Ltd.   All rights reserved    I     Home    I      Contact Us