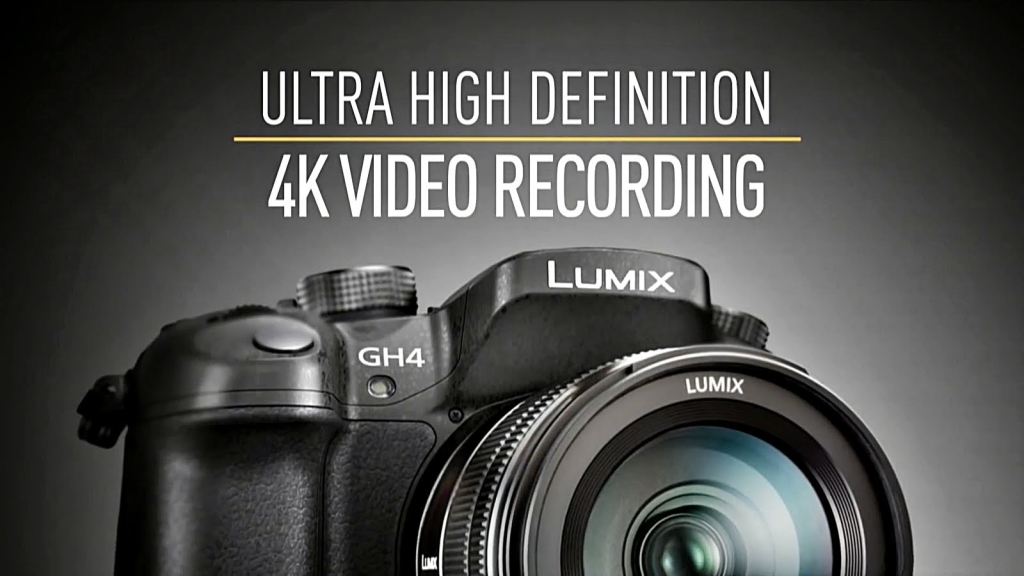 Unless you have been hiding from the world under a rock for the past year you will have no doubt noticed the big focus on 4K cameras and distribution from many manufacturers.
Cameras such as Sony's F65 and the RED Scarlet-X and Epic, the Sony F5 and F55, the Canon EOS C500 EF, Blackmagic Design4K and Sony NEX-FS700E.
Even now the diminutive GoPro has become a 4K resolution camera!
And the is a mirrorless stills camera in the shape of the Panasonic GH4 on the list too. All this camera to shoot 4K video for about £1,100..
The strangest thing is the price points of these technically cutting edge electronic cameras. Many are priced below £10,000, with the GoPro actually costing just hundreds of pounds, not thousands! OK, the Sony F65 body is about £40,000 or so, and the Canon EOS C500 is priced around £18,000 ish, whilst the Sony F55 is around £19,000 (all prices plus VAT, lenses, and other required equipment, of course!)
The quality of the images from 4K cameras is undoubtedly extraordinary for the price point, and of course factors such as latitude, sensitivity, noise, Gamut and ergonomics all play a part in choosing a camera for a specific project. Clearly not every camera is suitable for every job, and the camera needs to be picked for the type of story it is telling and the functionality it has, so a GoPro would not be the ideal camera for shooting a period drama, for example!
It seems the camera technology for once has streaked ahead of post production work flow and the delivery platforms that can handle the huge amounts of data generated by these cameras. Shooting your movie on 4K will only be an option for the very high end productions in the immediate future, yet I am sure that will be changing rapidly in the longer term.

The 4K push from most of the current manufacturers is certainly here to stay, and now the format is widely established as a viable proposition, their fears about the longevity of the concept have been calmed. Now it has been seen as not just a "flash in the pan", there will be more investment in the infrastructure. We can already see an increasing number of features shot in 4K whereas a few years ago this was unheard of..
However, with all this relatively inexpensive kit comes a few dilemmas. A movie is only as good as the story that it tells, and without a story it is not likely to survive. In addition any camera is only as good as the camera crews and team around the cameras who use them, so a highly skilled and motivated workforce is required to get the very best from these cameras. Lighting, focus, make-up and hair, costume and sets all need to be at a much higher level of detail than ever before, as the full detail is all captured in minute detail by the camera. The requirement for experienced and competent camera crews has never been more important than now.
With film cameras the DoP chose the film stock for the look of the scene they wanted to shoot, with the film camera pretty much being a mechanism to hold a lens and expose the film consistently.  OK, I realise that may seem a bit of a flippant statement, but essentially that is what the film camera did. Now the electronic camera "look" is considered for each camera, much like lenses and filmstocks.
The whole industry from cinema to television is clearly now more IT based post production route, and this also brings new issues, challenges and also some new opportunities. Working with material being stored on servers brings the cost level of post production down tremendously. Because the costs of entry level kit is now significantly reduced now almost anyone can afford to set up with extremely low overheads. However the turnover of kit means it needs to be paying for itself before it becomes past its "sell by date".
The trend is to use the very latest camera kit, and this puts a pressure on the investment need for long term growth. I saw an online auction of camera kit recently, and what was great kit a few years ago can be an expensive "door stop" now! We all want to use the newest shiny thing for our production, yet most of it is "out of date" within a year!. What was fantastic in 2012 is now seen as perhaps average and old school by some people. It may be a perfectly good camera that will produce fantastic images in the right hands, but some people don't want to use it now the newer version is out! It has become "out of  date" within a year. There are many examples of this, and it is even more pronounced now with new technology. With many manufacturers already announcing 8K cameras as a viable proposition this will continue to happen unabated.
The production and post-production industries are now becoming more intent on attracting and retaining the best talent rather than having the very latest kit. As the production costs of equipment goes down (and with higher quality) it seems the desire is now for talent. Let's hope that permeates through to the need for excellent camera crews and professionals doing their very best to maintain a standard of living in these economic times.
John Keedwell GBCT