The Epics Vision Academy Online Training
You can now learn at your own pace.
High quality video is more affordable and accessible than you may think right now. Nowadays high quality video cameras are now made for a fraction of the cost they were just a few years ago. However the knowledge how to use the equipment effectively is often where the video fails. This is where the Epics Vision Academy online learning is incredibly effective. This is a huge source of information you are able to tap into whenever you are in the world.
There are now many different ways to make extremely effective videos, yet you need to learn how to do this, like any other skill. If you currently think making a video requires you to talk and present yourself directly to a scary camera I will definitely show you otherwise.
Why Video Is So Effective
Video is way ahead of other media to make sure your message is remembered. Using video for business will have way more impact on your audience than any other media. Research shows when people were exposed to different types of media, and  when they were tested they were only able to recall the following:
Just 10% of what they heard…
Only 20% of what they read…
When using video: The audience were able to recall over 80% of what they Saw or did physically…
Also…
50% of the human brain is involved in visual processing

70% of sensory receptors are in your eyes – So we have developed into a very visually aware species.
Entrepreneur ?
Do you work in your own business?
Do you need more customers?
A video can explain your product in a very short time, show your best corporate features and engage with the viewer in a unique way. When people engage and trust you they are more likely to think more in a positive way about you and therefore more likely to buy your services or products from you.
Professional Photographer?
The skills required to make professional beautiful stills images are huge and varied. There are similar skills –  yet very different skills required to make compelling moving pictures.
More and more clients are requiring quality video, yet many professional photographers do not know the skills required for the moving picture video. It is a different set of skills you now need to learn.
The skills do not always transfer between the two areas. This is why many stills photographers are very wary of making videos as it is a whole new language. The reason is due to lack of background knowledge and training.
These are skills that can readily be learned, and when you have an established photography background it's simple, easy and quick to learn.
It simply requires an understanding of the differences in approach between the two media forms to be able to teach effectively, and this is where many people teaching video techniques to photographers fall short. You need many concepts to be explained in detail by someone who understands and knows the strengths and weaknesses of both disciplines. This is where John Keedwell as both Cinematographer and Photographer has a unique insight into both these areas.
Putting You at Ease in Front of camera.
Perhaps the thought of talking and presenting to a camera is more scary than almost anything! Some people actually place it as being more scary than death! It is true the camera can create a barrier to many people when the lens is pointed directly at you.
I know how you feel, I felt the same when I needed to be recorded in front of camera. There is something about knowing the camera is recording your every move that makes many people clam up.
As a cinematographer or documentary cameraman this is a common area we often come across, and putting a subject at ease is one of the skills we learn along the way in different situations. I explain these techniques as you progress through the course, and suggest many different methods of getting the best from your subject.
For those who feel you will not be comfortable at any time in front of a camera I have found the most up to date software and other methods to share with you. I explain how they work and show you how to obtain them for yourself.
You Can Now Make More Money Doing What You Already Do.
I fully realise you will probably have a budget limitation. I show you many ways to make stunning videos without spending thousands on equipment. If you are making your videos using an iPhone or Android smartphone I will show you how to do that in a professional way.
There is even a recent Bentley commercial filmed entirely on an iPhone and edited on the iPad built into the back seats of the Bentley, so it can be done!
I also show you several places to go to grab FREE software for yourself that is just as good as some of the expensive software now available. That factor alone is worth the subscription price!
Even if you are looking to make your videos using an iPhone or other smartphone I hold nothing back. I really do have a passion for you to learn so your videos become much more professional looking, and will give your business a greater credibility.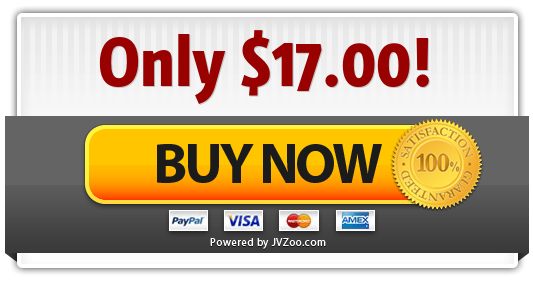 Sales VAT tax is now added at your country rate due to 2015 EU Regulations

Leave Your Best Contact Details